NOUGAT FAIR
CREMONA FROM 17th TO 25th NOVEMBER 2018
It will be held in Cremona, from Saturday 17th November to Sunday 25th November, the 2018-edition of The Fair of Torrone (Nougat), an event fully dedicated to all fans of the most popular sweet product from the City of Torrazzo.
Over 250 events will animate the Fair, including shows, tastings and cultural appointments. Among the initiatives that will be proposed, also traditional appointments that always accompany the Fair, as the
– Exhibition "Tribute to TEX: 70 years and do not hear"
– "Torrone d'oro" award;
– The usual "historical re-enactment" of the marriage between Francesco Sforza and Bianca Maria Visconti
– "Children's workshops" every day
– Sunday guided tour of the Cremonensis Academy (violin maker school)
– Degusta Tour, the historic center is transformed into … taste hall
During the Rewiew, visitors can do also a tour of the city, discovering the culinary heritage, including salame of Cremona, mustard, cotechino and architectural heritage, such as the famous Torrazzo, the highest masonry tower in Europe with its astronomical clock, and the majestic Duomo Cathedral the Museum of Violin, Auditorium Stradivari and Ponchielli Theatre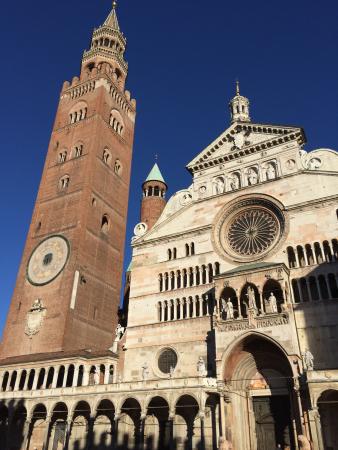 Visit the full calendar of events at the official website of the rewiew.
span style="color: #c00000;">Do not miss the opportunity we keep in touch on our social networks!